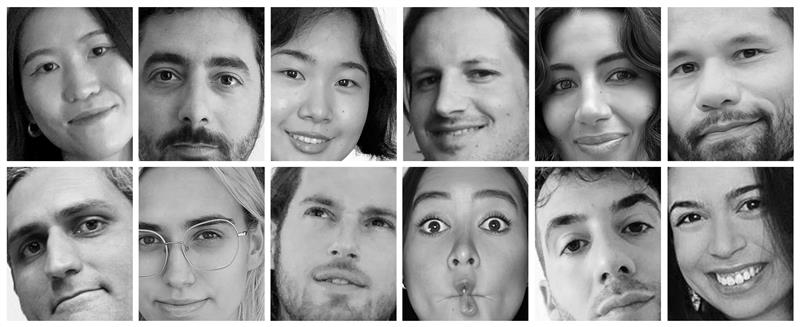 MullenLowe Los Angeles Executive Creative Directors Carlos Alija and Laura Sampedro have added top creative talent to work on the agency's growing roster of clients. Since joining MullenLowe LA last September, Carlos and Laura have been building a creative department of their own, reflecting their global view on creativity, recruiting all over the world to find the best talent to work on its expanding client roster.
MullenLowe LA has added more than 40 employees over the past year, in part due to the growth of the Constellation Brands business, including the expansion of its Corona Masterbrand duties, and brands including Two Lane Lager, High West Whiskey, and Constellation Wines (Prisoner Wine Company, Unshackled, Woodbridge and Double Diamond).  
"During the last months we have been thoughtfully working on the type of team we want to build, reaching not just for some of the most talented creatives out there, but also for diverse, interesting and extraordinary human beings," said Laura Sampedro.
One of the key hires for the agency is Dave Estrada, who serves as creative director on the Corona Masterbrand account (which includes Corona Extra, Corona Premier and Corona Hard Seltzer). He recently joined the agency from Apple, an account he also worked on for three years at TBWA Media Arts Lab. During Dave's creative career, he worked at storied agencies such as 72andsunny, TBWA\Chiat\Day and Goodby Silverstein + Partners.
The agency's newest Associate Creative Directors Horacio Sormani and Bruno Franchino (aka Hora and Coky) joined MullenLowe LA from The Community Miami.  The duo became a creative team in Buenos Aires at FCB nearly 10 years ago. After winning a Titanium Lion for Salta Beer's "Beer Tooth Implant" they made the move from Ogilvy & Mather Buenos Aires to BBH New York. They spent four years working for PlayStation and FanDuel before being recruited by The Community. 
The growing Corona social account led to the additions of Creative Hybrids Gabby Grubb and Mary Nowels (via TBWA\Chiat\Day), Art Director Isabella Bolivar and Lauren Torres, a copywriter who came from Ogilvy NY. The LA office also recruited Art Director Caleb Nyberg and Copywriter Peter Watson, who joined from David & Goliath.
The design group at the agency added senior talent: Fazel Sayeh (who joins from Wieden + Kennedy Portland), Rui Ma (formerly at Sid Lee and Google) and Sunny Li (previously at Google).
"We continue to be on the lookout for talent, and, as we like to say, no one comes here to fit in a particular box because we want to shape the agency around their personalities, interests and skills so they can thrive and make the best work they have in them," said Carlos Alija. 
The latest group of creative talent was recruited by MullenLowe US. Executive Director of Creative Talent, Frannie Rhodes, who also landed MullenLowe LA's first Head of Art, Creative Director, Fabio Brigido and Creative Director Chris Juhas, who joined from Chiat Day. MullenLowe LA appointed its first Director of Innovation, Chris Denson and first Cultural Strategy Director, Pilar McQuirter, who was named to the 2021 Adweek Creative 100 list this week.