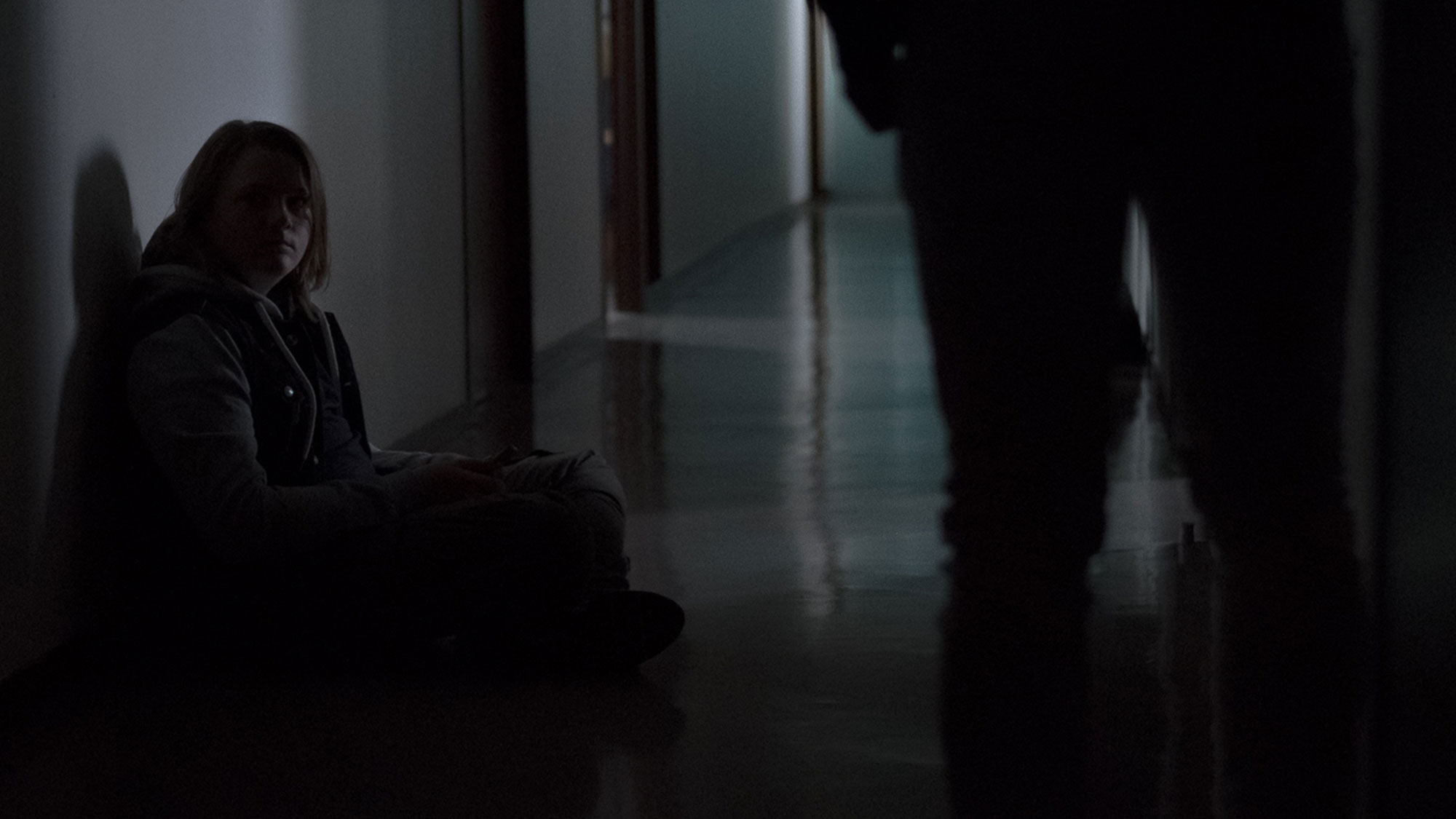 Each year all over the world, harassment affects 1 in 3 children according to UNICEF. In France, among the 700 000 children in distress, 25% have already thought about suicide.
Today, the danger of harassment lies in its ability to cross the school gate and pursue harassed people to their home on the Internet.
On the occasion of the National Anti-School Harassment Day, the Respect Zone association reveals an innovative awareness campaign at the attention of mid and high schoolers to fight against this daily violence. A campaign developed in the context of the 5th edition of the Hack for Good program organized by Facebook. 
Anton Battesti, Head of Public Policy at Facebook France explains: "Fighting on a daily basis against all forms of harassment is a priority for Facebook! Digital platforms represent a tremendous lever to prevent hate speech and raise awareness of this issue among as many people as possible. We are proud to support and relay the Stop Harassment campaign on Facebook and Instagram. This collaboration with Respect Zone reflects our company's commitment to battle against these behaviors and the need to bring together the different stakeholders to strengthen initiatives."
Created by Publicis Conseil, this campaign hijacks the functionalities of the social networks Facebook and Instagram to call on young people to act against school harassment and to raise awareness among them to help victims.
"With this campaign, we are claiming the right for each student to attend school without bullying. Stop Harassment shows the plight of many students. What we are showing, thanks to the creativity of the artists who worked on the project, is that harassment can quickly be experienced as a horror film that is repeated daily. We deploy the energy of our volunteers to provide students, schools and families with the right tools to prevent, know their rights and press Stop before it is too late. Getting the Respect Zone label means, for instance, sending positive and effective messages to all students," says Philippe Coen, President of Respect Zone.
The creative idea lies in the accelerated diffusion of harassed student's daily life; a life that can be only fully understood when reread using "Tap & Hold", a principle specific to the Stories format on Facebook and Instagram that allows you to make an image still. 
Structured around three of the most common forms of harassment – morphophobia, homophobia and reputation damage – the campaign immerses us in the scenes of lives of teenagers, accompanied by messages from students that can be difficult to read, which reflect the tragic reality of bullying.
Cloé Yquel and William Keo, the creative duo who win this edition of the Hack for Good and who initiated the campaign explain: "To win the fight against harassment, we need to start by defining clearly under what form it manifests itself. We were really moved by the testimonies that we gathered to write the three films. That's why we wanted to stay faithful to the reality of bullying and its violence."
To allow children to discuss the subject with their families, the campaign will be broadcast on TV to reach households. 
The campaign will be visible on Instagram from 5th November then on TV from 7th November as part of the National Anti-School Harassment Day. This campaign is born in the context of the 5th edition of the Hack for Good, a creative competition organized by Facebook which offered 8 agency teams the opportunity to create a campaign on the social network at the benefice of the Respect Zone association. Cloé Yquel and William Keo, representing Publicis Conseil, are the lucky winners of this edition. 
About Respect Zone
Respect Zone is a French NGO for the protection of young people and the prevention of harassment. Since 2014, as an associative Civic Tech, it has been offering positive tools for non-violent online communication, education on digital technology, respect and living together. Respect Zone is independent, non-political and non-community. Based on a charter of commitment for respect, it works with its volunteers to defend responsible freedom of expression. Respect Zone includes a group of 70 experts in cyber-violence law and 22 school counselors. 
Contact : info@respectzone.org
About Hack for Good by Facebook France
Hack for Good is a creative competition for a different cause each year. At the end of this competition between creative advertisers, the winning agency is responsible for developing a 100% digital communication on Facebook and Instagram on behalf of the association selected by the program. 
In 2013, Facebook launched the program Hack for Good to motivate and inspire creativity for a cause. Digital platforms now allow new forms of communication to reach a different audience and raise awareness among as many people as possible. 
Contact: Geoffroy Sigrist, +33 6 02 18 18 58 46,
About Publicis Conseil 
Publicis Conseil, the agency of the Full Brand Experience, belongs to the Publicis Worldwide network, present on all continents in 84 countries. Its philosophy, Lead the Change, consists of identifying and analyzing changes to give a lead to the brands it supports around the world. Its main clients are: AccorHotels, BNP Paribas, Carrefour, AXA, ENGIE, Fnac Darty, L'Oréal, Nestlé, Orange, Renault, Sanofi, Saint Gobain, Groupe Seb,...
CREDITS
Client: Respect Zone
Founder and President: Philippe Coen
Synergies: Philippe Gabillaut
Secretary General: Estelle Chemla
Webmaster: Alexandre Sebbane
Community Manager: Elodie Fenet
Agency: Publicis Conseil
President overseeing the creativity: Marco Venturelli
Creative Director: Gurvan Prioul
Copywriter: Cloé Yquel
Art Director: William Keo
Strategic Planner: Lobna Abou El Amaim
CSR Department at Publicis Conseil: Valérie Albou
Projet Manager : Camille Boisjibault
Account Manager: Coralie Montersino
Head of Social Media: Matthieu Etienne
Social Media Manager: Maël Noubissié
Community Manager: Lucas Baudry, David Mboma
Production: Prodigious
Directors: James Maciver, Mikael Arlanyan
Production Manager: Alexandre Grattepanche
Production Assistant: Mégane Guetta