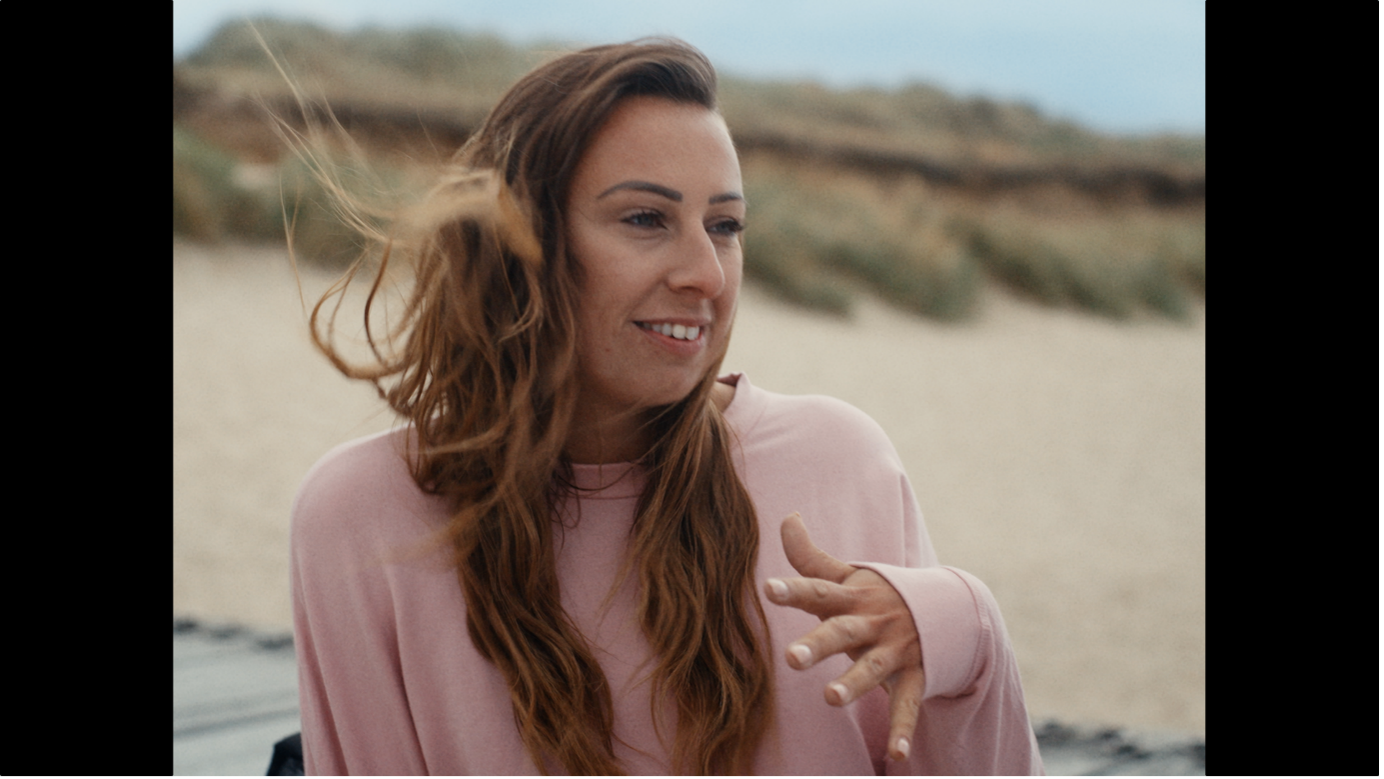 Campaign features Nationwide's new Cost of Living Support hotline to support its members who are struggling with financial worries
The UK's biggest Building Society, Nationwide, today launches the next iteration of its 'Conversations' campaign series, alongside its Cost of Living Support hotline to provide support to all members - and anyone in the UK - who are struggling with financial worries. The integrated campaign comes at a time when the Cost of Living crisis is predicted to push 1.3m people in the UK below the poverty line.
Helping society through the toughest times has always been part of Nationwide's DNA, with the organisation's mutual, member-owned ethos as true today as it was when it was founded in 1884. The society started by helping a small group of people buy homes of their own and look after their families and their latest campaign aims to show one of the many ways that the Society is helping its members struggling with the Cost of Living.  
The campaign leads with a hero 30" film 'A conversation with Lynsey, Rosie and Brianna' and was devised by agency of record, VCCP London and seeks not just to reflect the conversation the nation is having but show through meaningful action its support for members. The film opens up on a beach and features a conversation between Lynsey, Rosie and Brianna, as Lynsey opens up candidly about the range of emotions she feels about their struggles with the rising Cost of Living. The moving conversation between them reveals Lynsey's doubts and challenges of how it is to be an independent woman and stay strong whilst handling rising bills but also the relief in having someone to talk to. Representative of all conversations happening all over the nation, the thought-provoking film concludes with the powerful message of 'You're not the only one' and is accompanied by Nationwide's freephone hotline for members to chat.
Led by Wavemaker, Nationwide's media planning and buying agency, the campaign soft launched alongside other like-minded brands with a hero piece in Channel 4's "ad break that gives back" on Friday 7th Oct - an adbreak dedicated to brands who were delivering meaningful actions on behalf of their customers to help combat the Cost of Living crisis. This week the campaign kick-starts in full with a national TV, Video-on-demand, YouTube and Outdoor campaign, all designed to reach and resonate with UK audiences who might need support the most in the coming months.
Mark Brayton, Marketing & Communications Director, Nationwide Building Society, said: "We understand and empathise with the challenges many of our members are facing regarding cost of living, so we're proud to launch our latest campaign which shows our support to members that are struggling financially. Our dedicated cost of living hotline continues to offer valuable support for members who really need it during such challenging times."
Kimberley Gill, Creative Director at VCCP London added: "We captured a breadth of conversations up and down the country, covering everything from handling rising bills to having someone to talk to and used real 'Conversations' to show the human implications of the Cost of Living crisis. We're celebrating the idea of humans supporting humans."
Genna Trentham, Client Managing Director at Wavemaker said: "The Cost of Living hotline is an invaluable resource for members to access support during these challenging economic times. It's, therefore, vital that we ensure it's clearly signposted for those who are in need, and or, are searching for help and advice.
The Nationwide free phone hotline is available to its 16m members (although anyone can call) seeking guidance and is available from 9-4:30 weekdays and 9-12 Saturdays and is manned by specially trained Cost of Living experts. The Society is encouraging its customers to get in touch as early as possible for support and aims to answer hotline calls within 10 minutes. It is investing in a range of other services to help members struggling with the Cost of Living from giving colleagues bespoke training, offering financial health checks and providing education and support through trusted experts.
Nationwide's 'A Conversation with Lynsey, Rosie and Brianna' runs across TV, VOD and YouTube until 4th December.